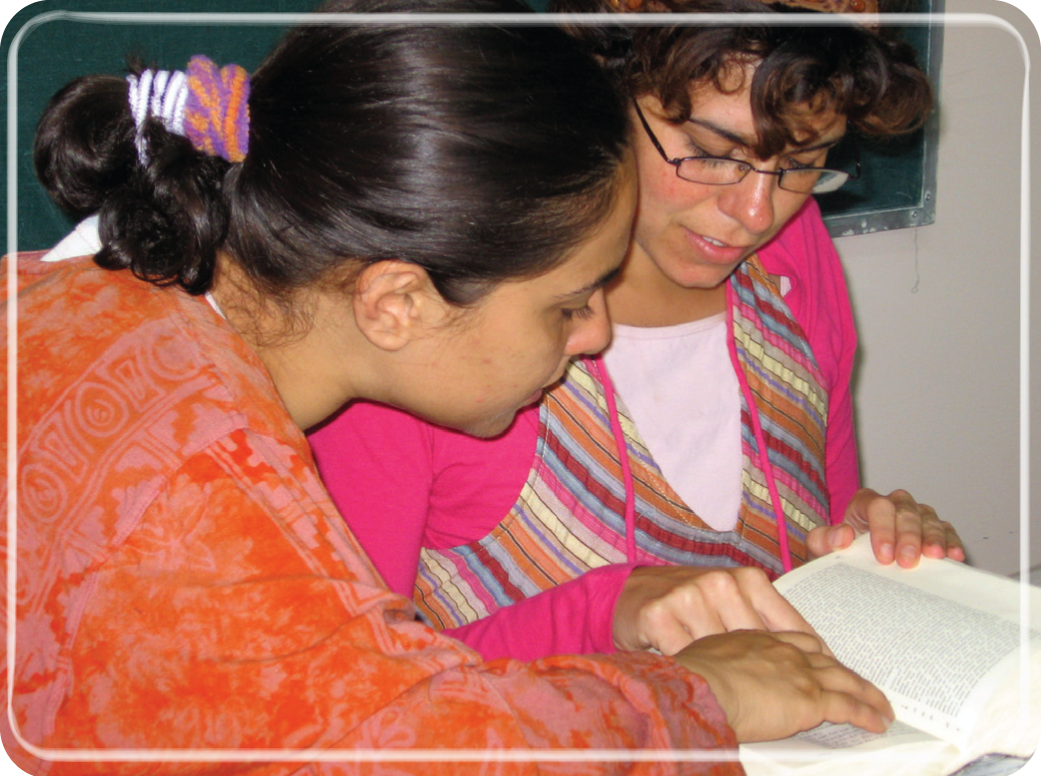 Programs
Immerse yourself in Jewish Learning
Midreshet B'erot Bat Ayin is the ideal place for the Jewish woman who wishes to delve deeply into her spiritual self through intensive textual Torah study and creative spiritual expression, to connect with the Land of Israel and to live a healthy, holistic lifestyle.
Whether your interest in Judaism has recently been ignited, or you are seeking a wider, more holistic perspective, B'erot Bat Ayin offers the opportunity to improve your learning skills while discovering your spiritual essence and strengthening your commitment to Judaism within the parameters of halacha. Midreshet B'erot Bat Ayin offers women of all ages and backgrounds a variety of programs including Beginner, Advanced, Conversion, Student-Madrichot, Part-Time Learning for Married Women, Summer and Elul-Tishrei Sessions, and Special Shabbatonim and Seminars. Spaces are limited and generous scholarships are available, so early application is recommended.
Classes Include: (Other classes may be incorporated at various points during the year) Chumash, Women in Tanach, Halacha, Tefilah, Teachings of Rebbe Nachman, Chassidut and Jewish Psychology,  Jewish Meditation, Art, Creative Movement, Rambam: Herbology, Nutrition & Health, Agricultural Workshop, Hebrew Ulpan, Individual Study Project… Sample Schedule
We  are committed to help you make this important journey possible…
Eligibilty
Application Process
Forms
B'erot was such a healing experience; the classes and teachers helped me grow so much.  I feel so lucky to have tasted such a sweetness in Torah from your classes and from your school.
Aurianna