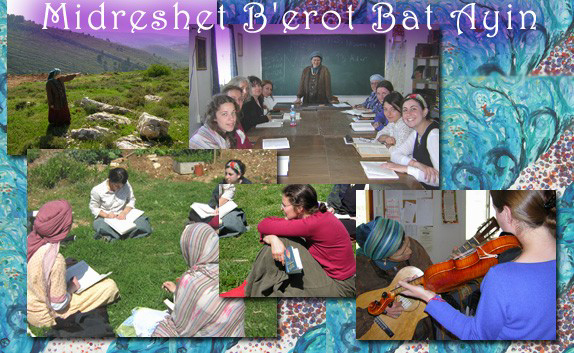 Holistic Torah for Women on the Land
Midreshet B'erot Bat Ayin is the ideal place for the Jewish woman who wishes to delve deeply into her spiritual self through intensive textual study and creative spiritual expression, to connect with the Land of Israel and to live a healthy lifestyle.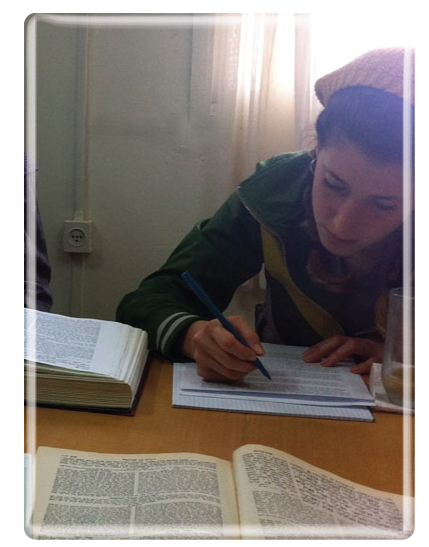 Torah Learning
The unique learning methods and diverse range of instructors inspire and encourage our students to continuously work on perfecting their character while creating a solid foundation as women in the Torah world.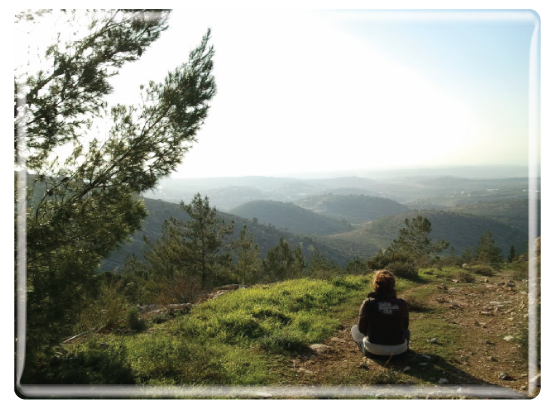 Get Close to G-d
The panoramic views of the surrounding Judean hills offer radiant sunsets, starry nights and peaceful stillness to energize body and mind while inspiring a special closeness to G-d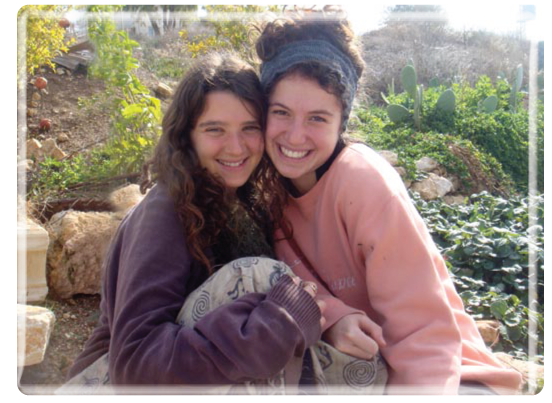 Warm Supportive Community
The rural setting of the Bat Ayin village nestled in the Judean hills is especially conducive to developing a warm, supportive community of women who grow close together by sharing and nurturing one another.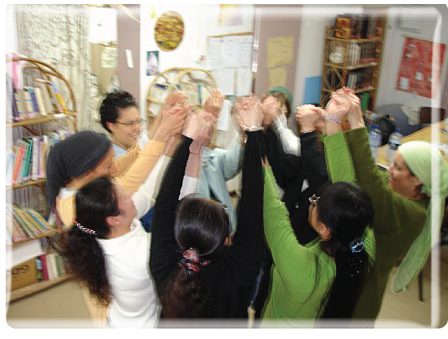 Mind Body Soul
Our primary goal is to engage the whole student– mind, body and soul– through a curriculum that combines academic Torah learning with innovative classes and workshops in spirituality, the arts and agricultural cultivation.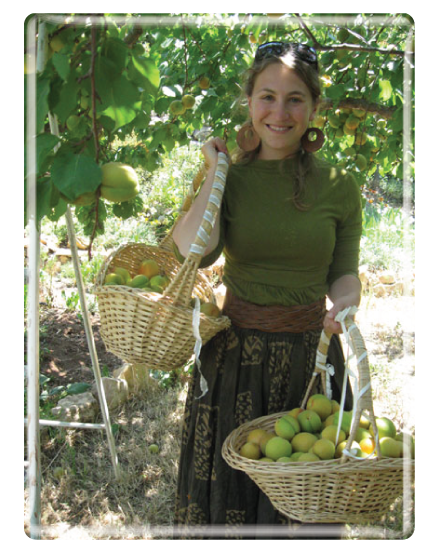 Connect to the Land
A deep connection to the land of Israel is strengthened by regular field trips to historic sites and spending time in our school's beautiful natural surroundings. We provide classes to develop skills in growing vegetables, fruits and herbs to emphasize the importance of a healthy lifestyle and herbal healing practices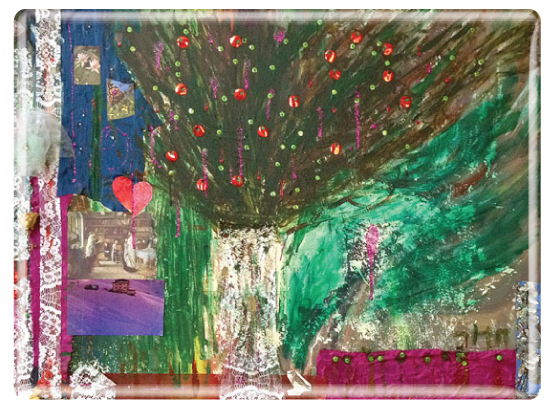 The Purpose of Art is to Strengthen our Faith
Movement, drama, art and music add new dimensions to your intellectual understanding as you elevate your whole being in the service of G-d.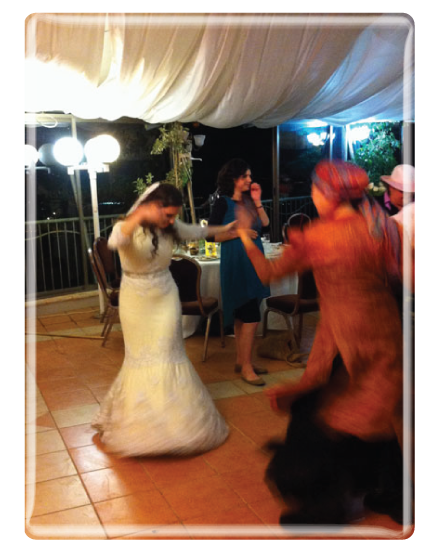 Alumnae
Hundreds of our alumnae immigrated to Israel and are raising Jewish families in Eretz Yisrael. Other alumnae are raising Torah observant families in USA and Europe.
Upcoming Seminars
Chanukah Yom Iyun
& Shabbaton
Illuminate Your Soul
Thursday – Shabbat
26-28, Kislev
December 14-16
More Info
Elevate Your Entire Being at the only
Holistic Jewish Women's Seminary on the Land of Israel
At Midreshet B'erot Bat Ayin's Holistic Jewish Women's Seminary on the Land of Israel, you can learn how to elevate your whole being through integrating the spiritual teachings of Judaism into every part of your life. As Israel's only Holistic Jewish Women's Seminary, B'erot presents a unique opportunity to combine intensive textual study of Tanach, Halacha and Chassidut with creative spiritual expression. Dance, art, drama, creative writing and music are but a small sample of the modules available. Located in the heart of the Judean Mountains, Bat Ayin's stunning landscape offers an idyllic backdrop to Torah learning.
Classes in organic gardening, herbology, Jewish sources on healing and sustainable living aid in fostering a unique connection with the Land of Israel. These are complimented by an array of classes on Jewish mysticism, Chassidism and Jewish meditation, providing students with an all-encompassing curriculum of Jewish study. Our program offers unique learning experiences for women of all ages and backgrounds including ba'alot teshuva, frum from birth, as well as women who desire to become Jewish, through our B'not Ruth program for conversion. Make the most of your learning experience in Israel and join Midreshet B'erot Bat Ayin for our year long program. Short term programs, Holiday and Shabbat-Programs are also available. Learning scholarships are available.
Our 5778 (2017/2018) Year Program starts 1 Elul | August 23rd 2017 
with Elul-Tishrei Session:Facing Our Higher Selves
Full Details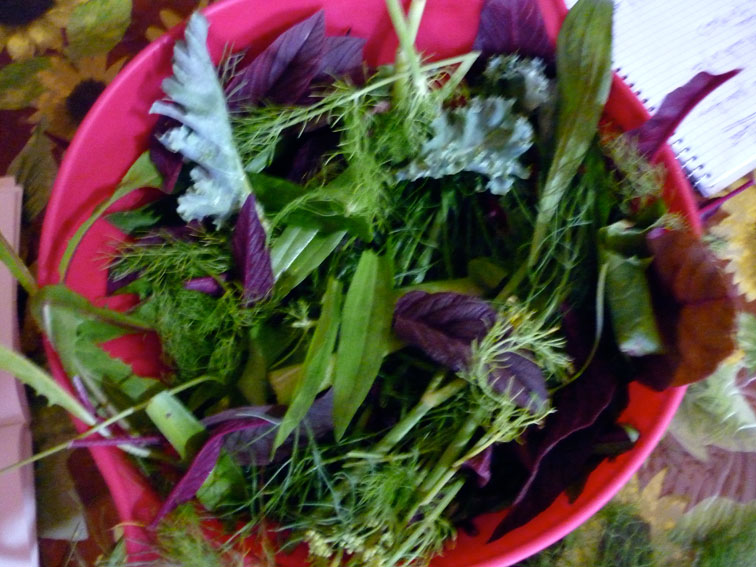 Holistic Living
We are committed to Torah teachings for a healthy mind, body and soul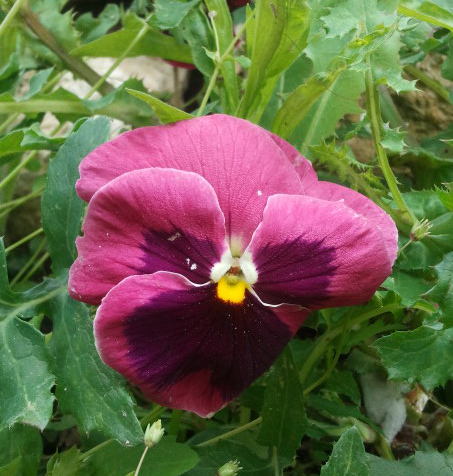 Any Questions?
We'll be happy to help…. Contact Us
B'erot is probably the #1 on my list of top ten life experiences. It set me a path of healing and brought me close to my roots and Hashem in a way that could not have happened otherwise. – Chava