Tuition and Grants
and Financial Aid
Tuition Costs
Tuition for our Academic Year program (September-June) is $10,000, which can be paid in 10 installments of $1,000 each. Tuition for our Semester programs (September-January or February-June) is $5,000 per semester, which can be paid in 5 installments of $1,000 each. Tuition includes full-time learning program, school day trips, dormitory, five meals per week, access to fully-equipped dairy kitchen, internet access, incoming phone calls and partially-subsidized utilities. Tuition and fees are payable in U.S. Dollars or equivalent shekels to Midreshet B'erot Bat Ayin
OTHER EXPENSES Personal expenses such as use of the laundry machine, electricity (partially-subsidized), cell phones, health insurance, toiletries, groceries, personal travel and other personal expenditures are additional. Most of our students spend $150-200 per month for their personal needs.
Financial Aid
Students who are unable to pay the full cost of tuition should first investigate the possibility of receiving monetary support from Jewish Federations, local synagogues, youth groups, or other organizations that offer scholarships for study in Israel (see a variety of links below). If the student is still unable to fully fund her education, she may apply to Midreshet B'erot Bat Ayin's scholarship fund in order to be considered for financial assistance. The school will send a Scholarship Application Form on which the student can document her economic situation.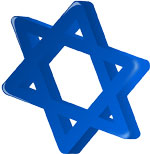 Other scholarships and travel subsidies are available from various organizations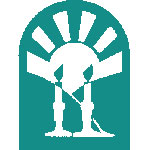 Midreshet B'erot Bat Ayin
We offer significant & partial scholarships and work-study opportunities for those who qualify. Preference will be given to long-term students who learn with us for five months or longer. Workstudy could comprise of office work, writing, photography, cleaning, extra gardening….
Midreshet B'erot tries to match the students' interests and skills with the current need of the Midrasha.