Special Seminars
Each seminar will assist you to make a deeper soul connection to Torah in your own unique way!
Day and Special Seminars
If you are looking for a holistic view and application of Torah, you'll find it at Midreshet B'erot Bat Ayin, as you incorporate Torah into every aspect of yourself – mind, body & soul. Our special events allow you to experience Torah that thrives both inside & outside of the beit midrash. Incorporate art, music, dance and drama into Torah living and learning. Traverse the hills of Bat Ayin where you can pick & learn the Torahs about the various herbs that grow naturally in the Judean Hills. Learn the medicinal properties and make a special tincture or hand cream to take home with you. Rosh Chodesh events come alive as you unite with one voice during women's musical hallel, learn the various aspects particular to each Hebrew month, stimulate your body as you participate in a meditative movement or alternative class and share a nutritious wholesome lunch! Challenge your mind with the textual classes offered! Live, eat, sing, play and dance in our sukkah as you experience a spiritually uplifting seminar in Bat Ayin. Or learn insights into the various fruits & brachot at the Tu B'Shevat seder which is like no other. Each seminar will assist you to make a deeper soul connection to Torah in your own unique way!
Bring a friend to any event & receive a free copy of Rebbetzin's book celebrating Jewish Femininity: "Women at the Crossroads"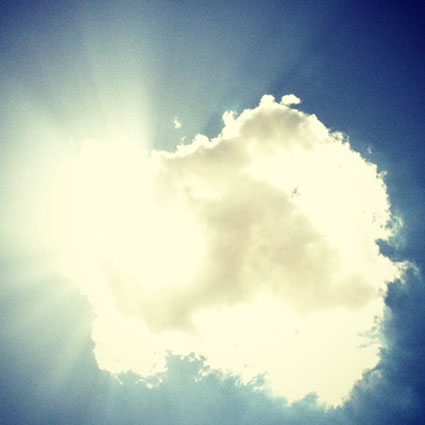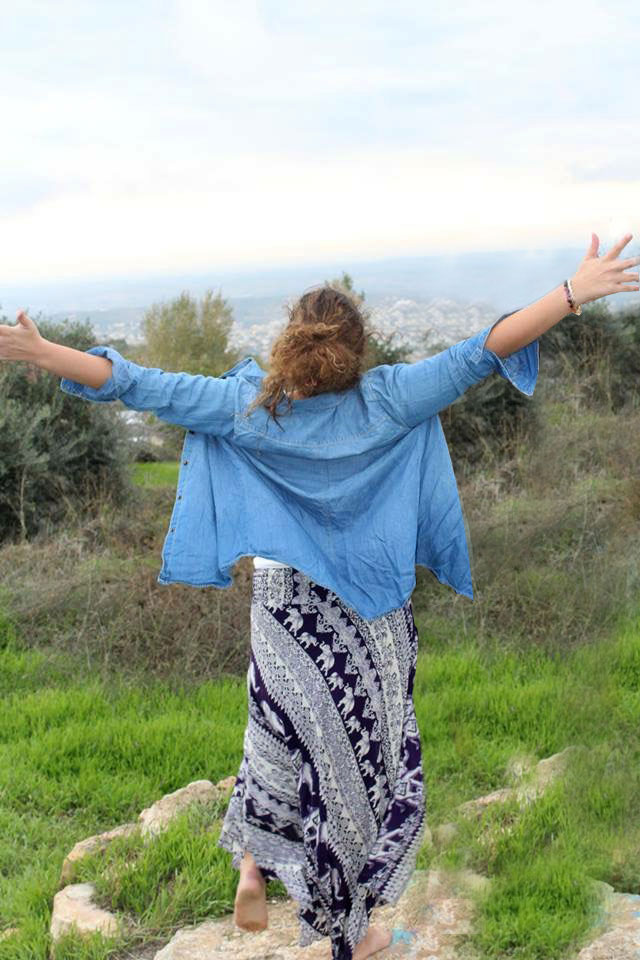 Meditative Rosh HaShana Crowing the King Retreat & Shabbaton
29 Elul – 3 Tishrei | September 20-23
Are you looking for a peaceful getaway for the New Year that will allow you to truly connect to HaShem and rejuvenate spiritually during the High Holidays?  Escape to the quiet and meditative nature of Bat Ayin for a truly uplifting Rosh Hashana!
Rav & Rebbetzin Siegelbaum will inspire you as you learn the spiritual significance of the different simanim at our authentic prayerful Rosh Hashana evening Seder!
Develop a deep connection with the tefilah of Rosh Hashana as you daven with the vibrant/spiritual community of Bat Ayin.
Learn in depth & experience tashlich like never before as you hike to one of the natural ma'ayanot of Bat Ayin!
Meet inspiring Bat Ayin families as you share meals with them during the retreat/shabbat!
Enrich your experience during the chaggim at our fabrengen with teachings of Rav Shlomo Carlebach on the High Holidays as we wind down the second day of Rosh Hashana!
Conclude the chaggim/Shabbat with a musical havdalah!
Cost NIS 250, Register by September 10th and receive a NIS 50 discount! Pre-Registration required!
For more info: 02-993-4945 or info@berotbatayin.org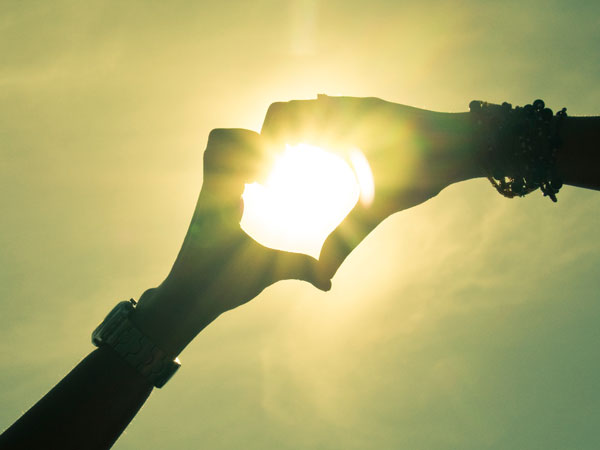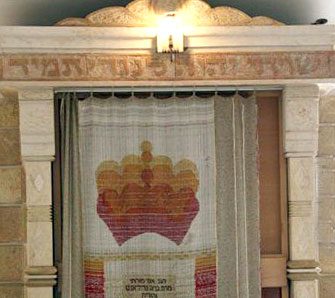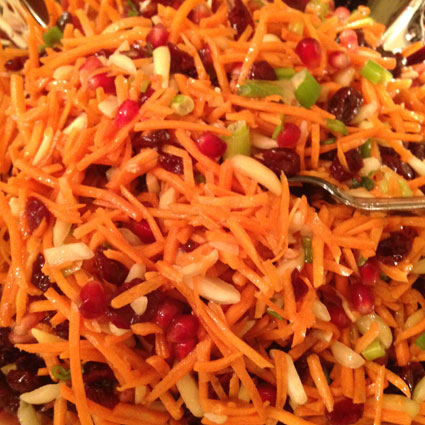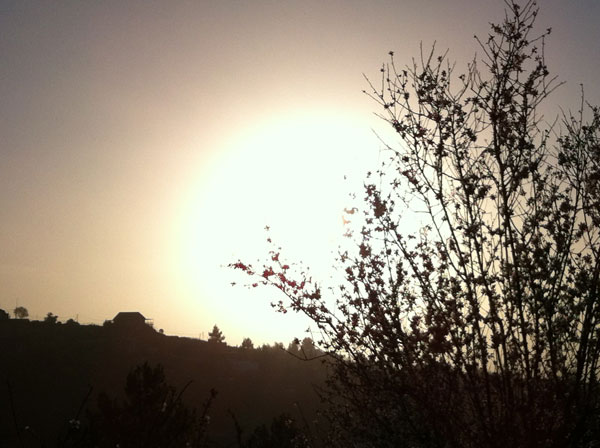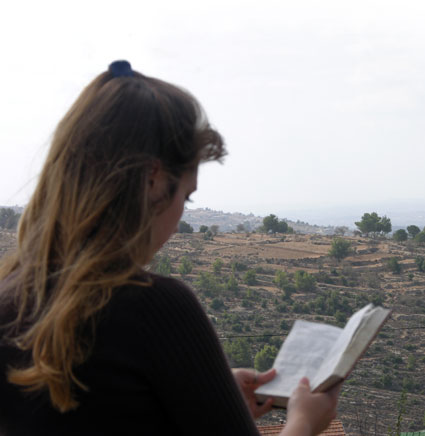 Return to the Root of Your Soul Yom Kippur Program
9-10 Tishrei (September 29 & 30)
Does Yom Kippur feel heavy for you at times?  Replace hunger pangs with heartfelt tefilah and drawing near to Hashem! Discover how uplifting Yom Kippur can be as you elevate yourself during Bat Ayin's special davening at the beit kinesset.
Discover insights about the fast and prepare yourself for Yom Kippur during the Seudah Hamafseket (Pre-Yom Kippur Meal)
Return to Your true Soul when you experience Bat Ayin's highest Tefilah!
Connect to the Yom Kippur prayers with a special beginners' women's tefilah

Break the fast as a group in Midreshet B'erot Bat Ayin and share your Yom Kippur experience with likeminded souls!
Cost NIS 100, Register by September 17th and receive a NIS 25 discount! Pre-Registration required!
For more info: 02-993-4945 or info@berotbatayin.org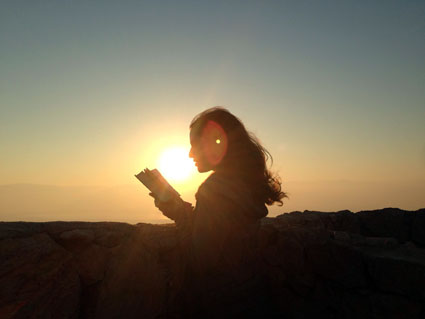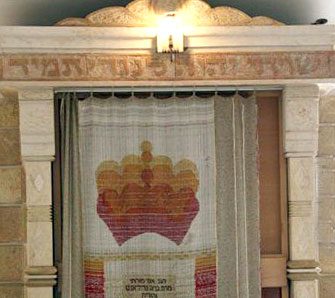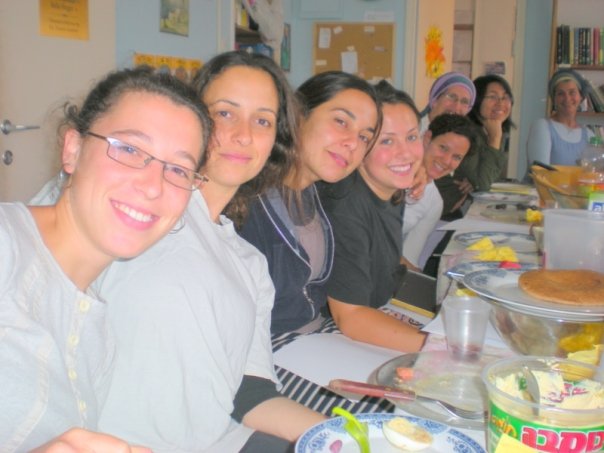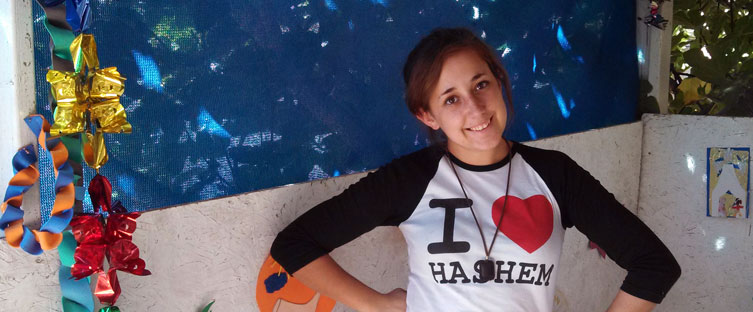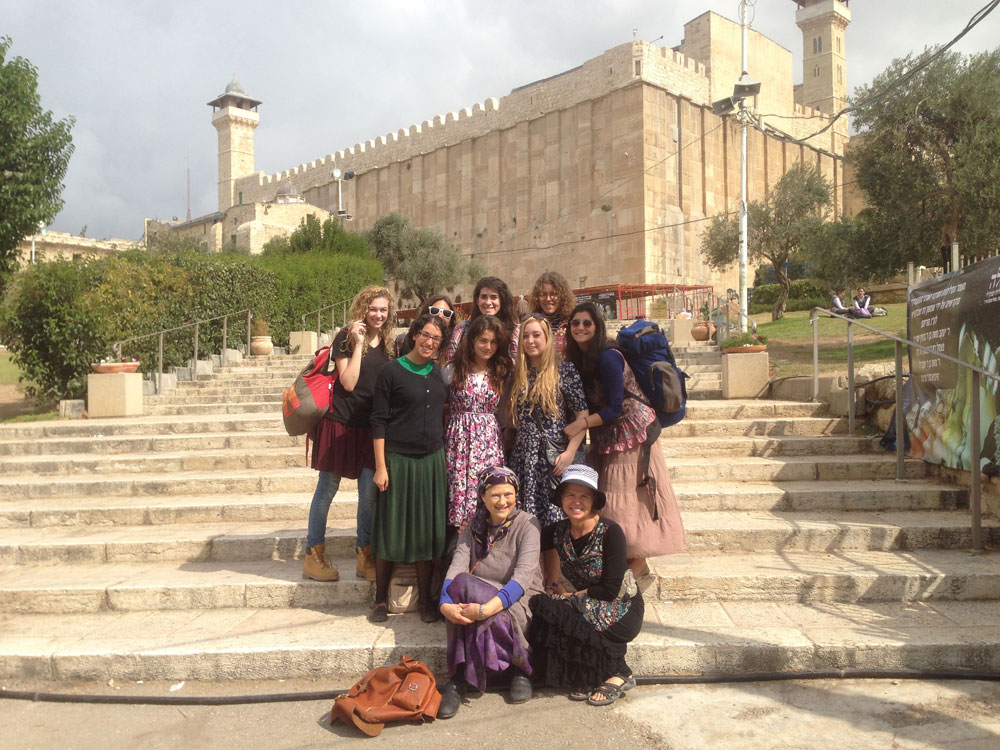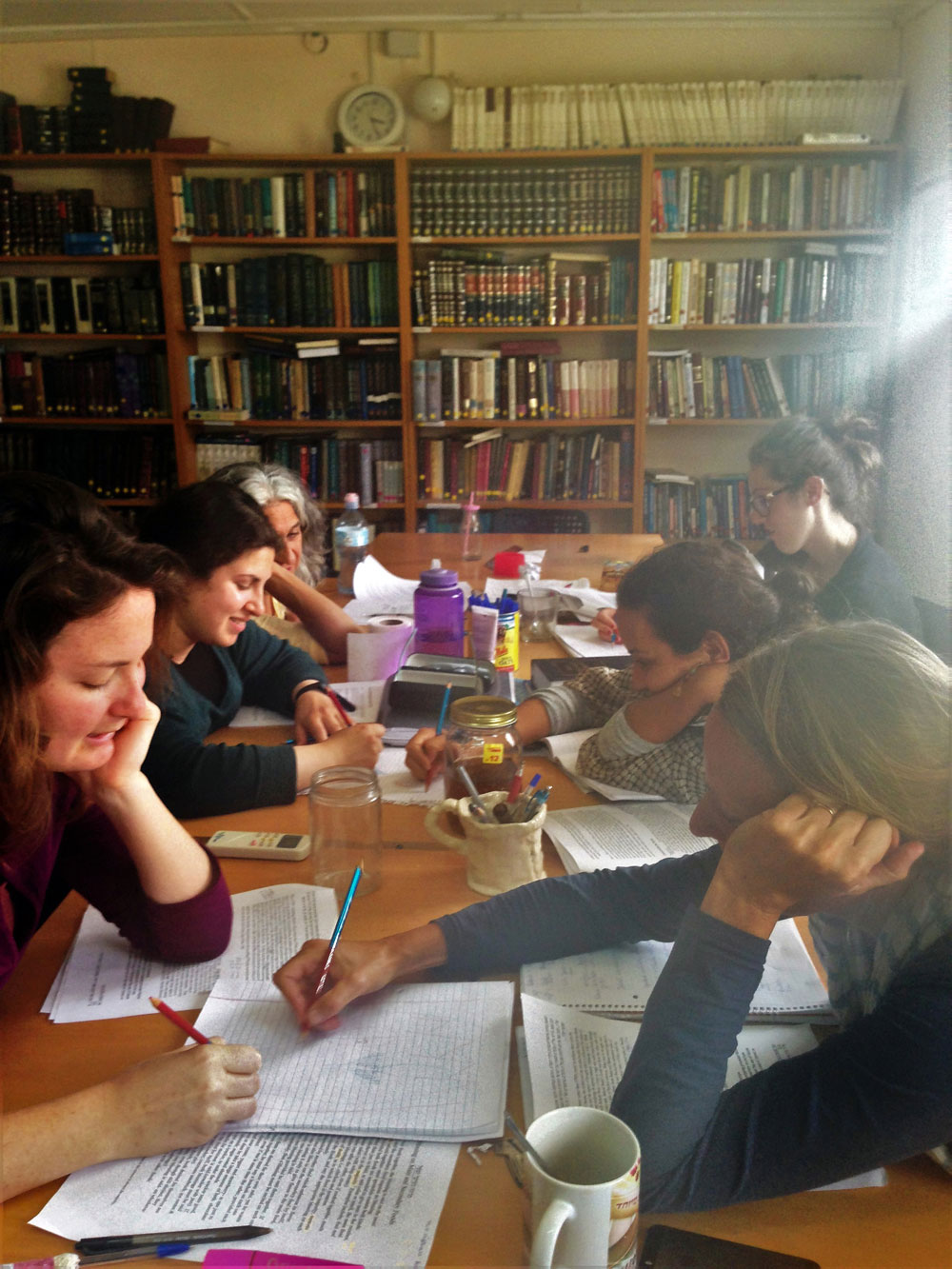 Rejoice in the Land Sukkot Seminar 

11-15 Tishrei (October 1 – 5)
Ever wonder why Sukkot is called the Ingathering Festival? Interested in experiencing the joy of Sukkot as you decorate your own Sukkah in the Judean Hills? 
You can do just that and experience a Sukkot like none other when you visit B'erot Bat Ayin this year! 
Study the Halachot and discover Chassidic Insights on the holiday of Sukkoth

Express your creativity by decorating the B'erot sukkah.  Bring your own decorations or get creative and make decorations to enhance the chag!

Meet inspiring Bat Ayin families as you share a meal with them during the chag!

Rejoice in the Land on a physical and spiritual level when Rebbetzin Chana Bracha reveals deeper Torah teachings about the multilevel ingathering that is happening at this very auspicious time of year! 
Bring your own instrument to sing, dance and drum within the special atmosphere unique to Bat Ayin as we celebrate a musical Simchat Beit Hashoeva motzei Shabbat.  You will live, eat, sing, play, learn & dance in the Sukkah! 
Cost: NIS 500 NIS Register by September 17th and receive NIS 100 discount! 
More Information 02-993-4945, info@berotbatayin.org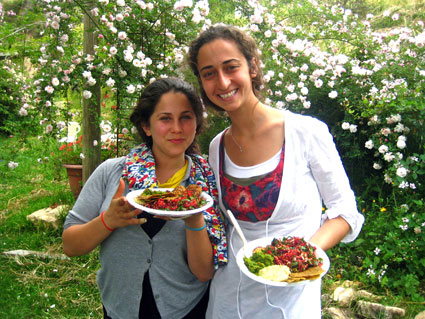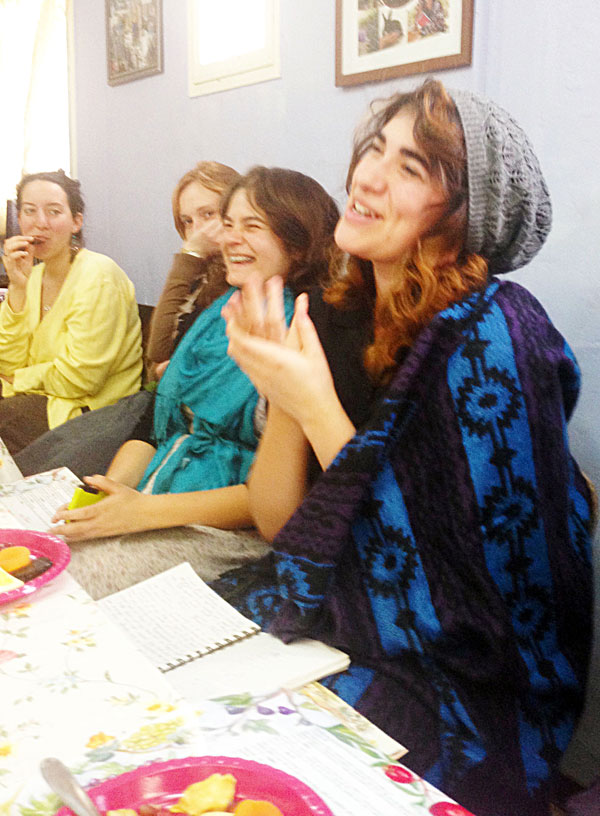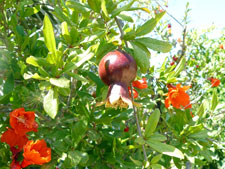 Register early (before September 10th) for the entire 15 day program from Rosh Hashana through end of the Sukkot retreat. During this program, learn the book of Yona to prepare yourself textually & spiritually for Yom Kippur & Sukkot including special tour to the Cave of the Patriarch's in Hevron and pay only 950 NIS ($250) – a 50% discount!  A great way to start the year!!
Nourish Your Body & Soul Emunahealing Retreat
(For women 30+)
Wednesday, October 18, 10 am – Thursday, October 19, 4:30 pm
At Midreshet B'erot Bat Ayin, Bat Ayin, Gush Etzion
Price: NIS 650, includes all activities, economy room, food and snacks (register before Rosh Hashana and get a NIS 50 discount!)  Upgraded rooms and tzimmers are available for additional fees. 
All profits of retreat goes to support Midreshet B'erot Bat Ayin: Holistic Torah for Women on the Land. Ma'aser Money may be applied to finance the retreat
Treat yourself to a rejuvenating, restorative recess from all your responsibilities – you deserve it! 
Join us in the Serene Natural Setting of Bat Ayin for a Holistic, Healing, Nutritious Retreat
Stretch your mind, body and soul through Torah learning, healing movement, prayer & song!
Partake in our Cooking up Delicious Health Workshops and receive simple tips for healthier choices
Enjoy gentle meditative movements enhancing the awareness of your body-mind-breath connection!
Participate in a nature herbal hike in the breathtaking Judean hills!
Learn Torah sources from Rambam to the Biala Rebbe about the importance of healthy, holy eating!
Work on overcoming emotional blocks (the root of unholy eating)!
Make new friends and be part of our supportive community of likeminded women!
Take home a recharged, inspired, happier & healthier you with new recipes for life!
Option to extend the retreat to include our Rainbow Shabbaton Rosh Chodesh Cheshvan (October 20-21 – For women of all ages and backgrounds)
Retreat Schedule
Nourish Your Body & Soul Emunahealing Retreat Schedule
Wednesday, October 18
10-10:45 am: Welcome, Settling in, Light fruity refreshments
10:45 am-12 pm: EmunaHealing WS Spiritual Healing from the Torah with Rebbetzin Chana Bracha – Simple energetic psychology techniques for profound transformative healing
12-1:15 pm: Meditative Movement enhancing body-mind-breath connection Facilitator TBA
1:30-2:30 pm: Wholesome Energizing lunch
2:30-3:30 pm: Siesta
3:30-4:45 pm: Milking goats and preparing ice cream and yogurt from goat milk with Sara-Malka
4:45-6 pm: Hands on Cooking Up Delicious Health with Morah Ita
6-6:45 pm: Dinner
6:45-8 pm: Conscious Eating as a Mitzvah + Eating Meditation with Rebbetzin Chana Bracha
8-9 pm: Bring your guitar for a nostalgic Carlebach-inspired kumsitz with Rebbetzin Chana Bracha
9-10 pm: The joys and life investment of journaling with Morah Ita
Thursday, October 19
8 -9 am: Rediscovering our ancestors' secret power to internalizing the messages in our TeFEELah with Morah Ita
9-10 am: Invigorating Meditative Movement
10- 11 am: Breakfast
11 am- 12 pm: Aromatherapy: How to use essential oils to heal and cleanse yourself and your family Facilitator TBA
12-1 pm: Cooking demo – benefits of smoothies & raw-food with Morah Ita
1-2 pm: Wholesome nutritious lunch
2-3:30 pm: Chevruta (Study Partners) on Rambam Hilchot Deot Chapter 4 and Holistic long-term health habits based on the Rambam with Rebbetzin Chana Bracha
3:30-4:30 pm: Foraging Herbal Hike and closing nature meditation with Rebbetzin Chana Bracha
4:30 pm: farewell hugs…until next time… Bus to Jerusalem 4:50
For those who stay for the Rainbow Shabbaton, enjoy the clean air of the beautiful Judean Hills. Hike, paint, play music, journal! Help hostfamilies prepare nutritious Shabbat meals and pick pomegranates!
The organizers reserve the right to make changes in schedule. Any changes will be made with your best interest in mind, our dear participants!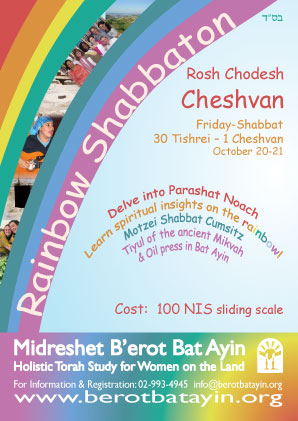 Rosh
Chodesh
Cheshvan
Rainbow
Shabbaton
Friday-Shabbat | 30 Tishrei – 1 Cheshvan | October 20-21

Delve into Parshat Noach
Learn Spiritual Insights on the RAINBOW
Tiyul of the ancient mikvah and oil press in Bat Ayin
Motzei Shabbat Kumsitz
Cost: 100 NIS sliding scale
More Information 02-993-4945, info@berotbatayin.org