Retreat Program
February 10-12, 2017, 14-16 Shevat | Pearlstone Retreat Center, near Baltimore
A Holistic, Healing Journey into Your Inner Essence
Engaging the Mind, Body, Spirit and Soul
Torah Wisdom 
The retreat is centered around stimulating Torah study sessions taught by award-winning author and renowned Torah teacher Rebbetzin Chana Bracha Siegelbaum of Midreshet B'erot Bat Ayin in the Holy Land of Israel. Together as women, we will explore Torah teachings on eating in holiness, and practice mindful eating. We will also elucidate the medicinal & mystical lessons of the holy fruits of the land. Meditation, visualization, writing exercises, music and even "laughing" yoga will be woven into the textual study for a completely integrated experience.
Song, Music & Dance
Music and song are profound vehicles for moving the spirit. We will express ourselves through joyful singing and before and after Shabbat Rebbetzin Chana Bracha will be accompanying our sing along with her guitar. We will unify as holy Jewish sisters at the drum circle and Rivka Malka Perlman will lead us in exhilarating creative dance Motzei Shabbat (Saturday night)
Meditation 
Based on techniques rooted in our own Jewish tradition, you will integrate Torah teachings through guided visualizations, connect to your Divine spark and enter the path of inner spiritual experience.
Meditative Movement 
Kosher invigorating Yoga sessions will facilitate you to observe your breath moving through your body, allowing your life force to awaken. You will discover, experience, and enhance the beauty that Hashem has imbued within your entire being.  Developing an awareness of your body-mind-breath connection will help you recognize and express your individual potential.
EmunaHealing 
Based on Torah sources on spiritual healing you will learn to let go and allow Hashem to act, in order to open blocks and engender healing and well-being. Steeped in Torah texts, EmunaHealing promotes spiritual growth and closeness to Hashem. Rebbetzin Chana Bracha's EmunaHealing workshops will teach you practical healing tools through strengthening your emunah and connecting with Hashem's light inherent in your neshamah.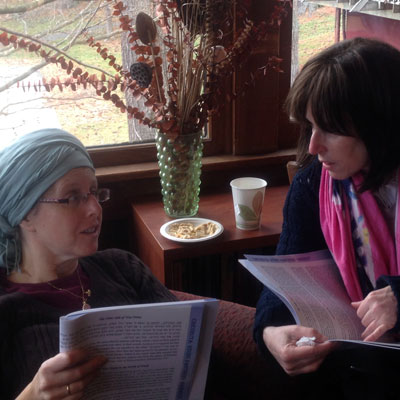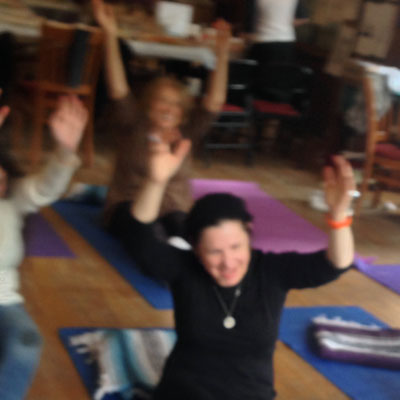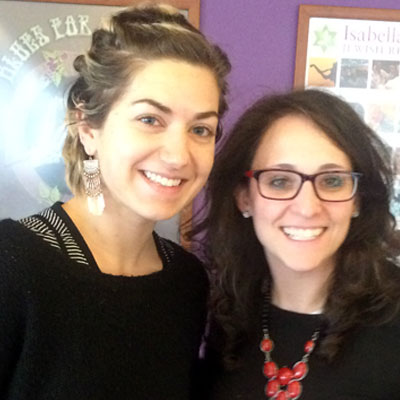 Women can bring redemption
Exile from Eden came about through unholy eating
Rectified eating will return our lost Paradise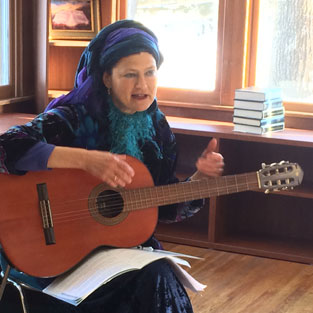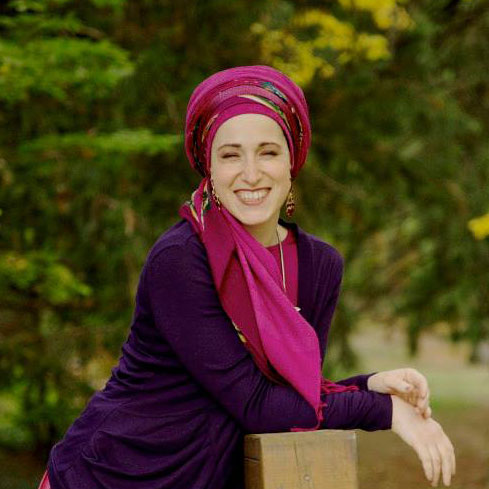 Rivka Malka Perlman's healing work guides women through unchartered territory to access Divine Celebration and reclaim their femininity.  She coaches, teaches, and leads the Redemption Retreat – a supercharged program that brings women to a new level of soul awareness healing and deep personal growth.
Visit her blog  http://rivkamalka.com  for A Little Inspiration and Truth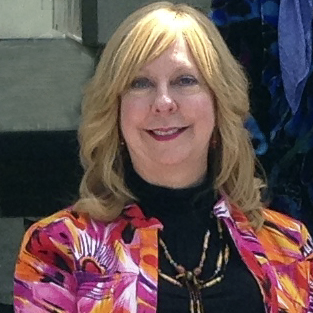 Esther Sara Weiner is an intuitive healer who helps her clients  break through internal – often hidden– blockages to achieve emotional and spiritual growth.  She has developed her own unique style of utilizing different healing modalities, including intuitive guidance, touch, visualization and hypnosis.  The courses she has taken in EmunaHealing have further enriched her practice and benefited her clients with new insights.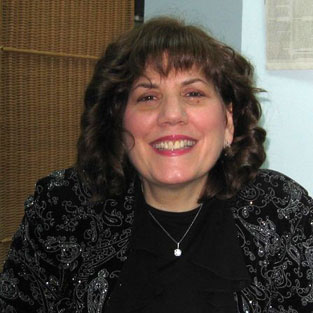 Shalomis Koffler Weinreb
, singer/ songwriter/ guitarist/ percusionist, composes spiritual Jewish music to nourish the
neshama.
Her songs, using lyrics from Torah as well as original writings, are an expression of praise, honor and love for G-d. Shalomis' rhythmic, melodic music reflects folk, blues, country and latin influences. She has been a member of the internationally acclaimed Jewish women's band, Ayelet HaShachar, since the group began. 
www.ayeletmusic.org
Alexis Black was introduced to yoga by her father around age 3, but did not start a home practice until age 21.  She became a registered Holy Yoga Instructor (R-HYI) in 2015, and followed up this training with a Holy Yoga Touch certification. She taught at Rivka Malka's Women's retreat a few months later.  The experience at the retreat and her interactions with participants led her to study Ophanim by Zvi Zavidowski and integration of prayer into meditative movement. The practices she will facilitate for the EmunaHealing Retreat 2017 will focus on poses that will improve digestion, increase metabolism, and allow for both deep relaxation and connection to HaShem.

Friday, Yom Shishi, 14 Shevat (February 10th)
2:00-3:30 PM 
Arrival / Check In / Settle In / Register for private treatments
3:30-4:45 PM
Location: Tribal Room
Forgive and Let Live
A Forgiveness Workshop for Spiritual Healing and Ahavas Yisrael
with Rebbetzin Chana Bracha
5:00-5:20 PM
Location: Tribal Room
Pre-Candlelight Chanting
with Shalomis Koffler Weinreb
5:20 PM
Location: Orchard Room
Candle-lighting
After Candle-lighting
Location: Tribal Room
Women's Kabbalat Shabbat with Dancing
6:00-8:00 PM
Location: Orchard Room
Dinner / Simcha Sharing Circle / Z'mirot singing
8:15-8:45 PM
Location: Tribal Room
Dessert
Parasha Meditation Parashat Beshalach
Holy Eating – as Preparation for Receiving Torah
with Rebbetzin Chana Bracha
8:45-9:45 PM
Location: Tribal Room
Chevruta
Learning Rambam on Nutrition & Health followed by group discussion
9:45 -10:15 PM
Location: Tribal Room
Healing Singing Circle
with Shalomis Koffler Weinreb
Good Night!
Shabbat Day, 15 Shevat (February 11th)
7:30-8:30 AM
Location: Tribal Room
Gentle Yoga Inspired Stretches
with Alexis Black
8:00-9:00 AM
Location: Dining Room
Grab a breakfast snack from the main dining room if you desire
9:00 -10:00 AM
Location: Tribal Room
Morning Tefilah / Meditation Circle
with Shalomis Koffler Weinreb
10:00 AM-Noon
Location: Orchard Room
Kiddush followed by Meditative Tu B'Shevat Seder (Second meal)
12:00-12:30 PM
Location: Dining Room
Grab your lunch from the Dining Room and bring it to Orchard Room
12:30-1:15 PM
Location: Tribal Room
Spiritual Healing for Eating Disorders
with Esther Sara Weiner
1:15-2:00 PM
Location: Orchard Room
 Lunch (you must obtain food from the dining room by 1 PM) (3rd meal)
2:00-4:00 PM
Siesta / Private Treatments (for additional donation fee)
4:00-5:15 PM
Location: Tribal Room
Meditative Movement
with Alexis Black
5:15-6:00PM
Location: Tribal Room
Snack

Shabbat Night
6:20 PM
Location: Tribal Room
Havdalah              
6:30-7:00 PM
Location: Tribal Room
Invigorating Power Yoga Inspired Movement
with Alexis Black
7:10- 8:00 PM
Location: Orchard Room
Dinner (Malave Malka)        
8:00-8:30 PM
Location: Tribal Room
Drum Circle & Music Jamming
with Shalomis Koffler Weinreb
8:30-10:00 PM
Location: Tribal Room
Creative Exercise & Dance
with Rivka Malka Perlman
Good Night!
Sunday, Yom Rishon, 16 Shevat (February 12th)
7:30-8:30 AM  
Location: Tribal Room
Meditative Movement
with Alexis Black
8:00-9:00 AM  
Location: Orchard Room
Breakfast and Closing
with Rebbetzin Chana Bracha Siegelbaum
10:00 AM
Check-out of Room & Must Vacate Pearlstone Premises
11:30 AM – 1:30 PM
Shiur in Baltimore
Conscious Eating the Torah Way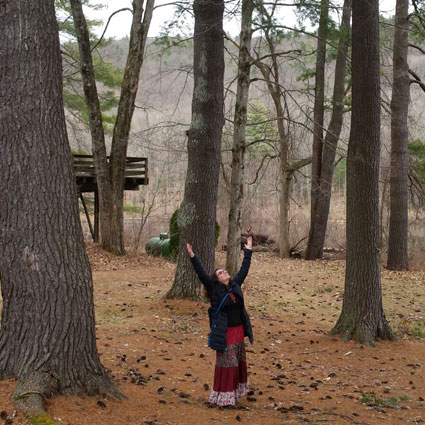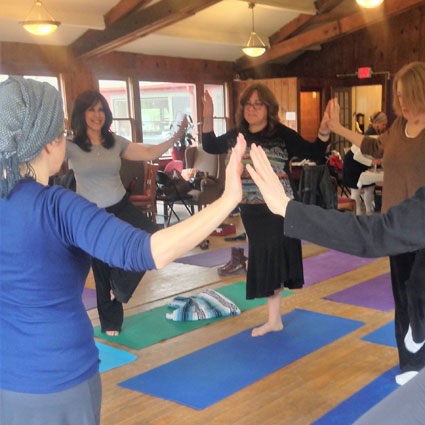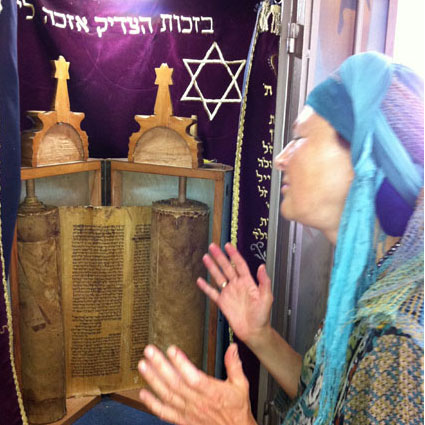 The experience of your enlightening presence in my life and inspirational emunahealing with such a special and amazing group of women is still very strongly resonating in my consciousness.
The music, chavrutas, davening, workshops, and meditations offered a unique integrated experience. I hope to utilize the practical skills that you taught us in my professional and personal life.
Want to find out more??
Click on the links below or fill out this form with your questions…