EmunaHealing Retreat Center
February 10-12, 2017, 14-16 Shevat | Pearlstone Retreat Center, near Baltimore
The Pearlstone Retreat Center is nestled in the beautiful Maryland countryside just outside of Baltimore. The serene landscape in the pristine outdoors with green trails, farmland and lakes will inspire your senses and offer your spirits a place for renewal. Delicious meals are prepared with the highest-quality ingredients.
The main building of the Retreat Center contains our meeting space (The Tribal Lounge) and dining room (The Orchard Room). All food service in this building is offered exclusively through the on-site full service kosher kitchen. The Main Lobby is a welcoming and versatile space where guests have continuous access to our complimentary self-service Beverage Station with an assortment of coffees & teas.
All meeting rooms and common areas are handicapped accessible with complimentary WiFi
Jewish groups can request to use the Torah and a selection of siddurim and chumashim
Access the Games Closet for an assortment of crafts, puzzles & board games to use during your stay, or enjoy a game of Foosball or Ping Pong!
Groups with children and babies can request a space for a Play Room with an assortment of toys and books
Main building hours and access to your meeting space is from 7 AM to 10 PM Sunday – Thursday and until 11 PM on Fridays & Saturdays
Lodging
We will occupy Lodge 1 (see map). These rooms are of simplistic comfort with scenic views of our Fruit Tree Orchard. Each room has 2 queen beds and a twin sleeper couch and a private bathroom. There is guest controlled heating and air conditioning. All rooms are handicap accessible. Mini fridges & Pack 'n Plays available by request for a nominal rental fee. All lodging has free WiFi access and includes bed linens, towels & soap. Private rooms are available for an additional charge.

Meals
The Pearlstone Retreat Center serves healthy, delicious, home-style, farm-to-table meals. The kitchen and dining room are kosher under supervision of OU. The center accommodates almost any food allergy, dietary restriction, or nutritional preference.
For more information about the center, check out the Pearlstone Retreat Center website

Pearlstone Retreat Center, MD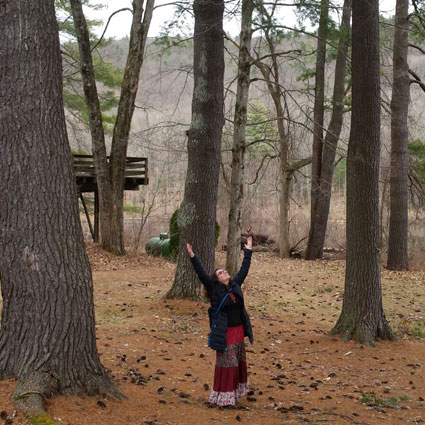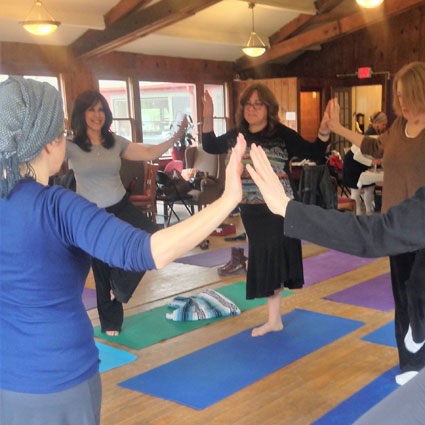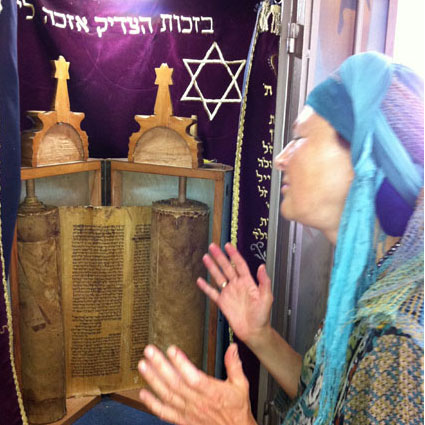 The experience of your enlightening presence in my life and inspirational emunahealing with such a special and amazing group of women is still very strongly resonating in my consciousness.
The music, chavrutas, davening, workshops, and meditations offered a unique integrated experience. I hope to utilize the practical skills that you taught us in my professional and personal life.
Want to find out more??
Click on the links below or fill out this form with your questions…