Building Fund - Capital Campaign
Mind, Body and Soul Unite at the New Campus of Midreshet B'erot Bat Ayin
Engaging the Mind, Elevating the Body, Nourishing the Soul



Since opening in 1997, Midreshet B'erot Bat Ayin has been bringing women closer to Torah through teaching traditional Jewish texts, encouraging creative spiritual expression, and cultivating the Land of Israel. We have grown from a small spark to become a leading light for women's learning that addresses the whole person. Coming from all ages and backgrounds, our students delve deeply into the wellspring of Torah and emerge as knowledgeable Jewish women confident in their unique role in the world.
In order to accommodate our continuous growth and expand our program to more students, we clearly need to completely renovate our current facilities as well as to expand through additional building. We are seeking your financial support to make our goal of building a new campus for Midreshet B'erot Bat Ayin a reality. The permanent school campus will include upgraded dormitory facilities, additional classrooms, an extensive library, a communal kitchen, and of course a garden and a greenhouse.
You have the unique opportunity to help us continue to build and amplify the light of Torah on the Land in Israel. With your help we can increase our ability to provide women an extraordinary Torah environment where they can build a solid Jewish foundation which will have an impact for generations to come.
Our New Campus



The peaceful, rural setting of the Village of Bat Ayin, nestled in the Judean Hills, with panoramic vistas and rugged mountain ridges, is an ideal atmosphere for the exploration of spiritual roots and for building a relationship with the Divine.
The dormitory units are to be adorned with multicolored flowers and herbs including Biblical plants, attracting various birds and butterflies.
The environment-friendly buildings, utilizing sun-heat and a fireplace, ceiling fans, and grey-water recycling, are designed to fit into the natural terrain, creating a space conducive for learning, artistic inspiration, prayer and meditation. Special windows and skylights will capture the  splendid light and starry nights of the Judean Hills.
Grapevines, olive, fig and pomegranate trees – the Fruits of the Land of Israel – will be planted in concentric circles enveloping the midrasha, while the outdoor classroom and fire-pit are to be enclosed by tall trees and rustic stone walls.
The communal kitchen is planned is to be in close proximity to the vegetable garden, designed for easy access to compost and water.
We are incredibly grateful for the extremely generous contributions of our friends and supporters toward making our vision for a new campus a reality. We invite you, as well, to make a difference in lives of the Jewish mothers of tomorrow and help us build up our precious Holy Land. Participate in building the future of the Jewish people by making a substantial gift to the permanent home for Midreshet B'erot Bat Ayin.
Donation and Recognition Opportunities



Dedicate New Campus Facilities
Beit Midrash Donated
Library Donated
Classroom #1 Donated
Classroom #2 $15,000
Art & Meditation Veranda Donated
Panoramic Windows $4,000
Security/Outer Doors $2,500
Windows large $1,800
Windows small $1,000
How to Donate



The budget for the building project is $150,000.
You are invited to partner with us in any amount by clicking the donate button, or using the contact form below if you would like us to contact you about dedication opportunities.
Donations of any amount are appreciated.
Ready to build a part of the Land of Israel?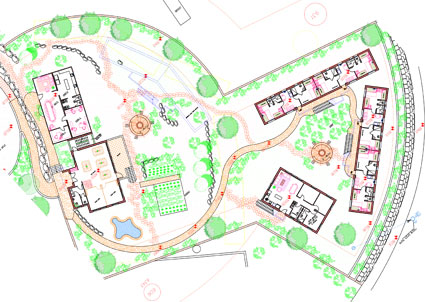 Contact us and we'll get back to you...